Thinking of getting a Christmas Gift this Christmas? Orchids come with a unique, delicate appearance capable of generating warmth in the heart of the recipient. Throughout the old and modern society, gifting orchids portray the thoughtfulness of the giver. Despite the beauty, orchids are capable of conveying particular messages; different orchid varieties convey different messages. They can symbolize fertility, love, luxury etc. Therefore, orchids are considered to be one of the greatest gift ideas for the upcoming Christmas.
Aside from orchids, this year, we are also offering mini live rooted Christmas Pines Trees. These Christmas trees are not chopped ones and can be planted right into the ground here in Singapore. Yes! They grow in our local climate.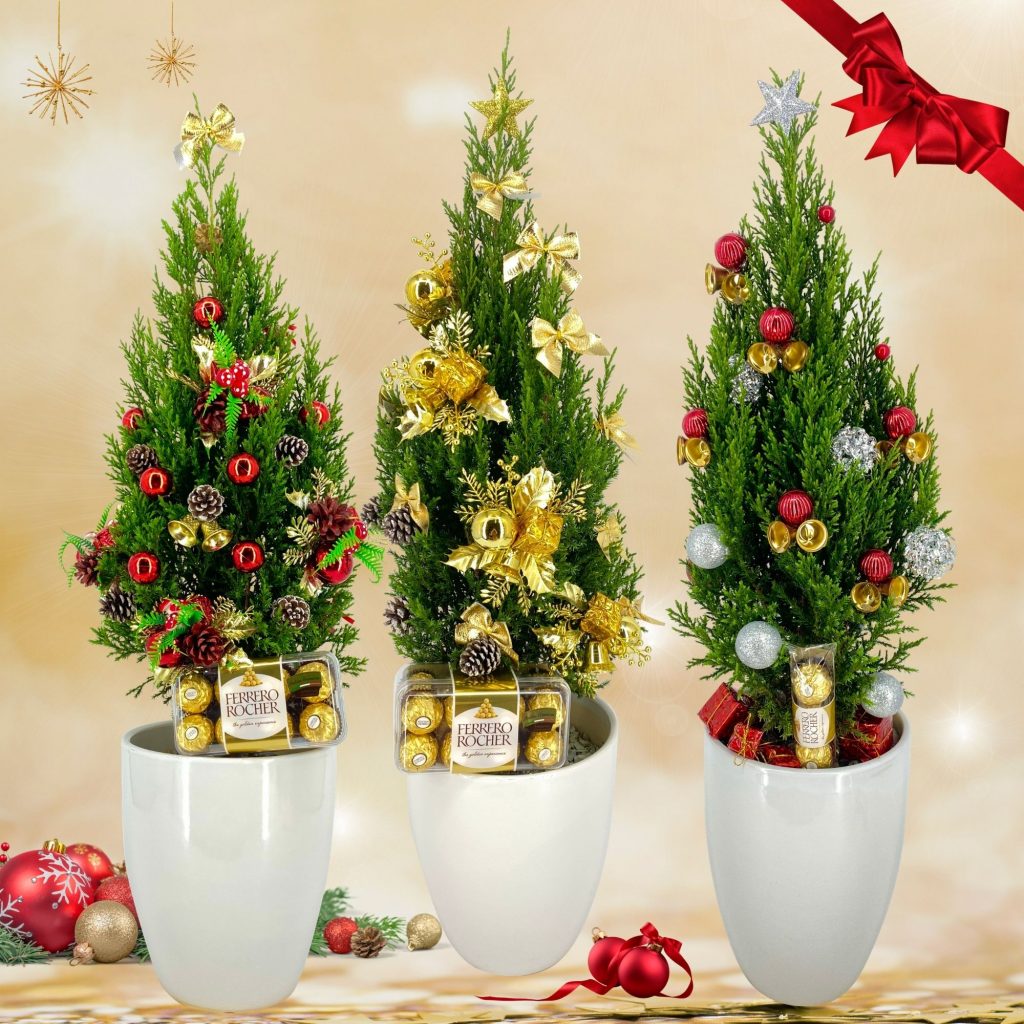 If you want to express a deeper love and affection towards someone special, you can consider gifting a blazing red orchid bouquet; orchids are a great way to symbolize love. You can express your feelings more strongly and show how much you care about the recipient by gifting a rare orchid variety. It is also good to know the personal interests of the person (although almost everybody loves orchids), before gifting an orchid to someone. Make sure that you find out the colour preference as well as preferred species over the others notably if your love one has green thumbs. 😉 When gifting, the presentation of the orchid can be done in many ways. Orchids can be gifted in the form of a bouquet, a basket, a vase or a specific flower arrangement. However, if you intend to gift live orchid plants, make sure that if the recipient prefers a live plant and she or he has enough space to grow the orchid.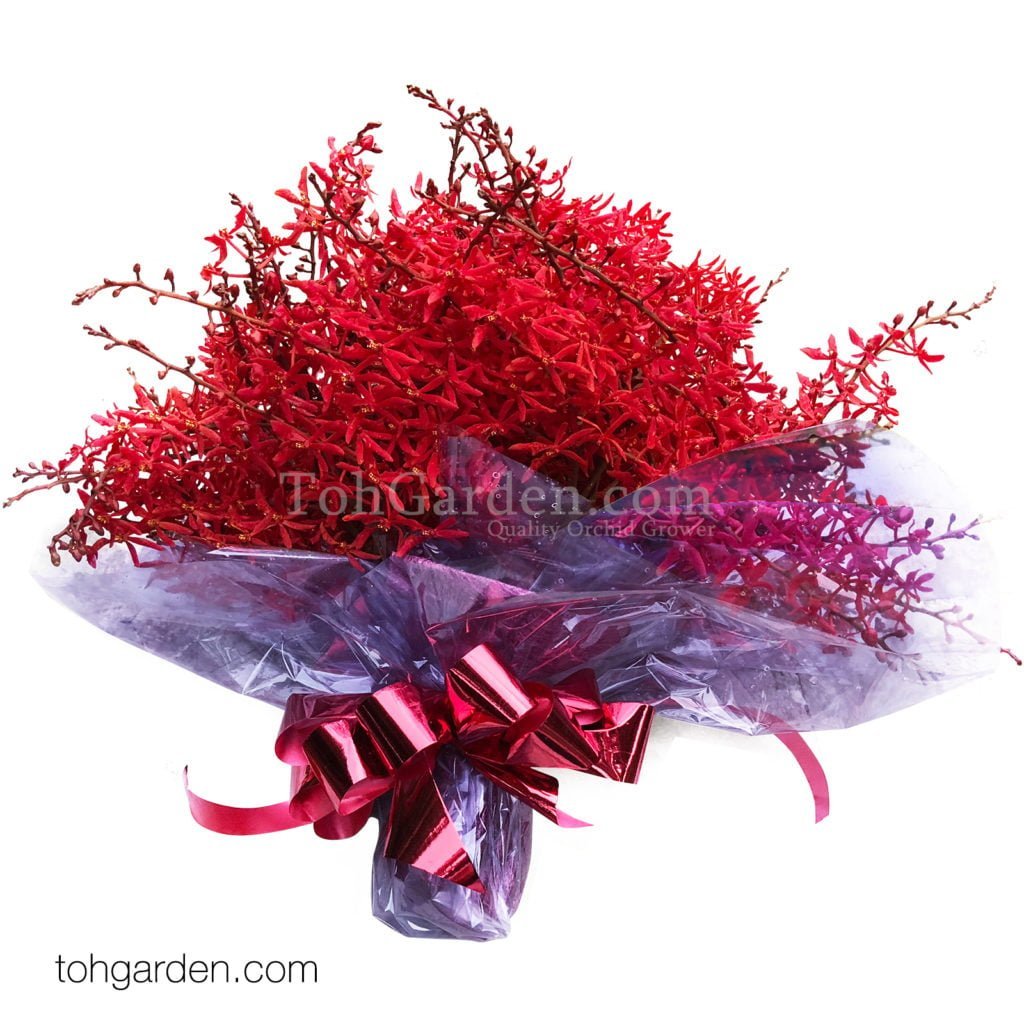 If you intend to gift her or him an orchid bouquet, you should pay throughout attention to the colours of the orchids. Different colours depict different meanings and you should select the colour wisely to avoid misunderstanding and potential confusions.
Poinsettias in pots, and arranged into a round clusters, are one of the classic favorite every Christmas and always a good option to combine with your orchid orders every Christmas!
If you need to symbolize something like passion, love or affection, you should go for a red orchid variety. Again, red orchids come in different species such as Aranda Sumalee, Aranthera James Storie, Cymbidium Wine Red, Dendrobium Tay Swee Keng, Renanthera Kalsom as well as Renanstylis Teo Choo Hong. Red flower arrangements also go well with vases made of glass or ceramics. Blending white orchids with red ones will be great when it comes to arranging a bouquet.
Yellow represents elegance. Yellow orchids are a great idea to make flower arrangements for special occasions such as Christmas and thanksgiving. You can cheer up the visitors by decorating your home with yellow orchids at the Christmas dinner. Yellow orchids will be a great match with star lilies and snapdragons. When it comes to bouquets, you can consider mixing white and green colours with yellow orchids. Yellow orchids are ideal to wish good health and quick recovery from illnesses during the upcoming Christmas seasons. Some yellow orchids that we produce are Aranda Bangkok, Aranda Jasso's Pride, Dendrobium Singapore Changi Airport and Oncidium Golden Shower.
Apart from that, you can consider utilizing white orchids for decorative purposes at Christmas dinners and parties. Blue orchids represent royalty, tranquillity and elegance; utilizing them for Christmas party and dinner decorations will mesmerize your guests. When selecting an orchid for a certain occasion, it is better if you can seek the assistance of a professional. They will help you to pick the best matching colour and the variety for the event.