Access our updated gift shop here: https://www.tohgarden.com/shop/
We have redesigned our gift shop to serve you better this new year! Products are now sorted by categories, pricing, orchid genus and more for your convenience.
Are you thinking of keeping tabs on a gift for later purchase? Add it to your wish list by clicking on the heart icon! To access your wish list, click on the cart and onto the wish list tab to find your items again.
Hurry by our new giftshop and spin the Wheel of Fortune this Chinese New Year to get your discounts this Chinese New Year!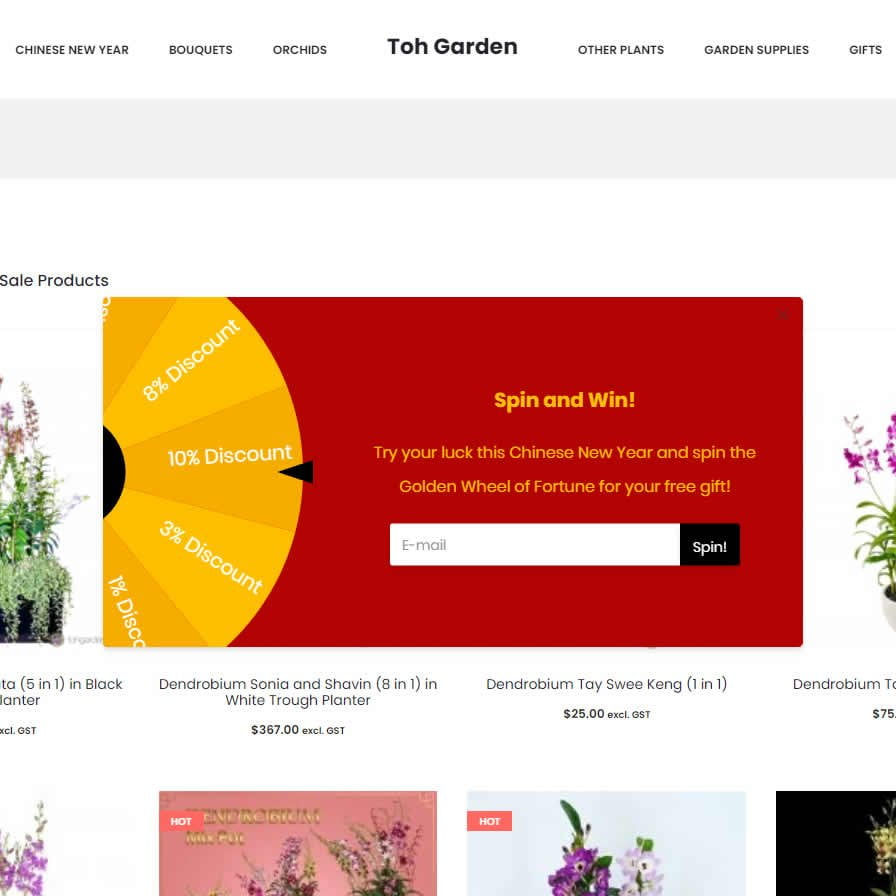 Visit our gift shop at https://www.tohgarden.com/shop/