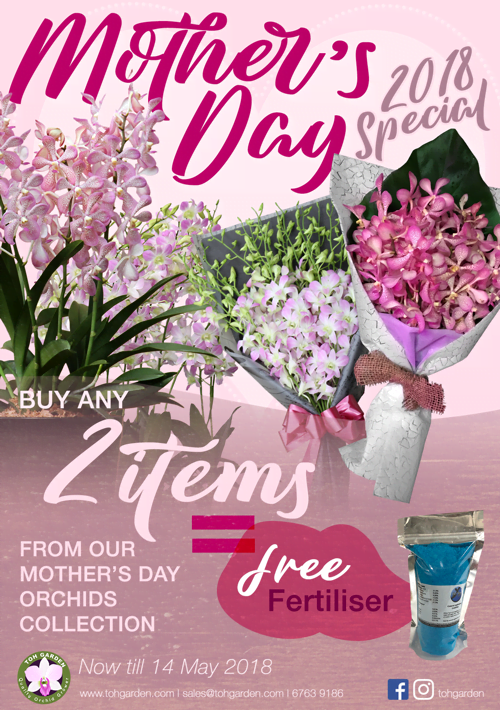 Surprise your mother, mother-in-law or loved one this Mother's Day with Toh Garden's beautiful quality orchids! Our orchids are handpicked and delivered fresh from the farm and straight to your hands. You can be ensured that the best quality flowers will be presented to your mother and loved ones.
Mother's Day Orchids:
These lovely orchids are available in 3-in-1, 5-in-1 and 8-in-1 arrangements! All arrangements come in a black or white ceramic pot.
Mother's Day Orchid arrangements:
These orchids are also available as Bouquets!
Looking for something special? Browse through our Bouquet collection here.
Delivery available for cart purchase above $100. Free delivery for cart purchases above $200. Free EzGro NPK blue fertiliser given for any 2 items from Mother's Day Orchid Collection purchased. Valid til 14 May 2018.
For further enquiries, email us at [email protected].