Preorder your customizable rose bouquet starting from $30! All rose bouquet available for preorder now until 17 February 2020!
2020 VDay Custom Rose Bouquet Preorder by 10 Feb 2020
What better way to show your appreciation with this You Light Up My Life Valentine's Rose Bouquet! How to Order. Choose Rose Colour and Bouquet Size. If you wish to arrange LED cotton ball lights into the bouquet, select LED lights colour.
Price: $30.00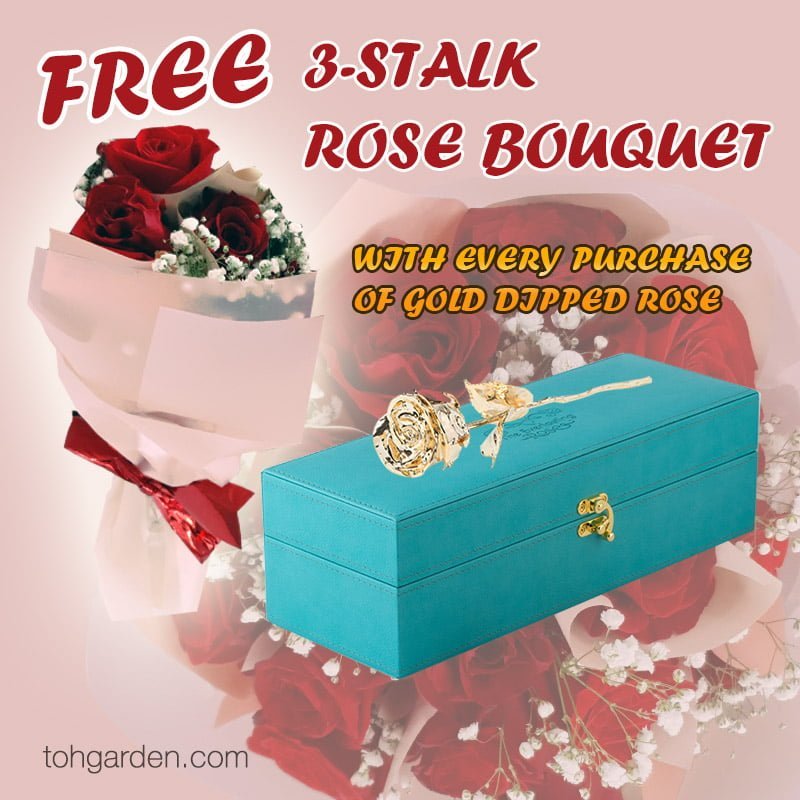 Sweet Mokara Bouquet
Say "Thank You!" with these Sweet Summer and Spring Coloured orchids grown right here at our nursery! Freshest Guaranteed! Petite: 10 stalks Mix Mokara orchids. Deluxe: 15 stalks Mix Mokara orchids. Premium: 20 stalks Mix Mokara orchids. Bouquet size (Deluxe): 50cmW by 40cmH The actual colour tone of flowers may differ slightly from image.
Price: $0.00
Enjoy 10% off with any orchid bouquet purchase! Enter coupon code: 2020vdayorchidbpromo. Promotion now on until 17th February 2020! View more orchid bouquets here.