Hari Raya Puasa (Eid al-Fitr) marks the end of fasting for the month of Ramadan for Muslims in Singapore. Traditionally, Muslims in Singapore adorns their finest traditional clothing for the special occasion, pay each other visits, and bring with them lovely festive gifts such as flower arrangements, Hari Raya gift hampers, sweets, cakes and more.
This year foresaw some adjustments to the festival, with the Covid-19 pandemic necessitating a contactless system of celebration. The takbir (communal prayer calls) will be conducted by various religious teachers and heads this year and broadcasted on various media platforms. Mufti Nazirudin Mohd Nasir will be heading the takbir, followed by an address to the community along with former Mufti Fatris Bakaram and President Halimah Yacob. Dr Nazirudin will go on to lead the Hari Raya sermon that will be livestreamed across media platforms.
Despite the precautionary measures, the spirit of the Ramadan continues to shine, with families taking the opportunity to focus on praying together and strengthening family bonds. What about meeting friends/extended family this Ramadan? While face to face meetings are not encouraged amidst the circuit breaker ban, dropping some festive Hari Raya gifts and surprises will go a long way to keep moods high for your friends and family.
At Toh Garden, we have prepared a wide assortment of orchid flowers & plants for Hari Raya gifting for you to liven up the atmosphere for the occasion! Hari Raya Puasa's festive colours brings to mind the likes of the Dendrobium Burana Jade, Dendrobium Aridang Green, Papilionanda Monaraine and Dendrobium Snow White orchids and many other colours.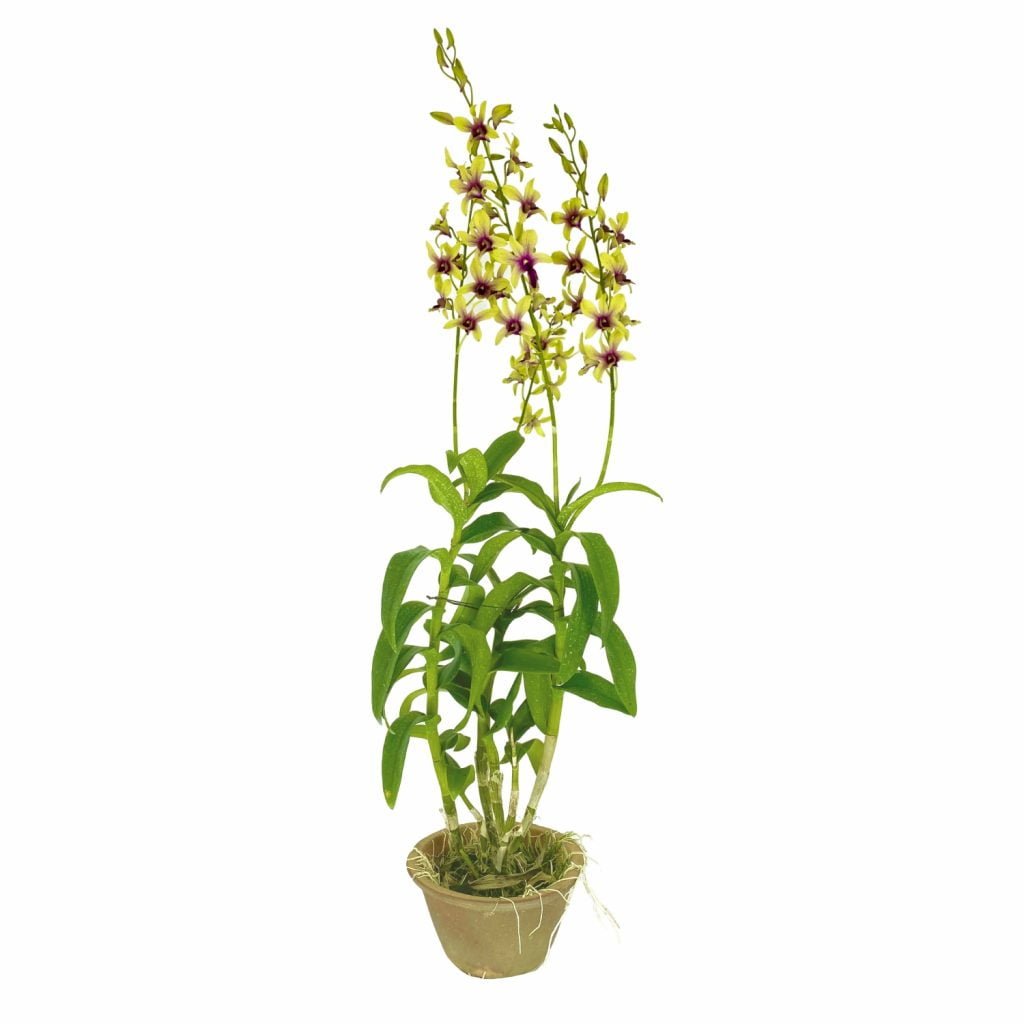 Psst… We do offer custom arrangements as well! (e.g. To customize a Phalaenopsis arrangement, just drop by here https://tohgarden.com/phalaenopsis-arrangements) to select from the wide range of colours. For more specific or special customization, feel free to drop us a chat on the bottom right. Our staff will do their best to produce designs from your selection of flowers. With over hundreds of varieties to select from, you'll find yourself spoilt for choice.
To add icing to the cake, our same day delivery promise means there's little reason not to check out our extensive catalogue of orchids, plants, ornamental pots & more, and place an order (delivery slots gets filled full pretty quick, so pre-order fast!).
Meanwhile, we wish all our Muslim friends a warm and blessed Hari Raya Aidilfitri ahead. To our non-Muslim friends, we wish you a happy holiday.