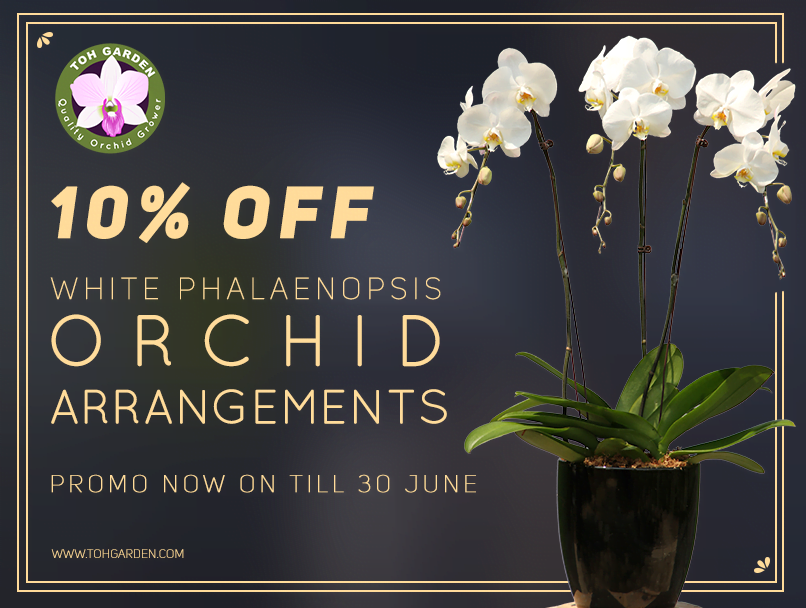 Let's beat the heat this June with a 10% discount on all White Phalaenopsis arrangements! Once only enjoyed by aristocrats of the past, the Classic White Phalaenopsis is now affordable by the masses! Wow your family, friends, neighbours, visitors, colleagues and bosses with these spectacular flowers today!
Orchid Care Instructions
Place indoors near a window or under shade. Do not put under full sun.
Water at the roots only after the media has dried out completely. Do not allow roots to soak in water.
Fertilise with balanced 20:20:20 orchid fertiliser twice a week.
Repot (recommended after flowering) with medium-grade mix e.g. Sphagnum moss.
Shipping
Delivery within Singapore only with $100 cart purchase with $25 delivery fee.
Free delivery for cart purchases over $200.
For purchases under $100 please send an email to [email protected] for payment instructions and self collection at the farm.
**Our complimentary message service: If you require a message to be sent to a recipient, email us and we can print it out on an orchid card and attach it to the arrangement for you.**